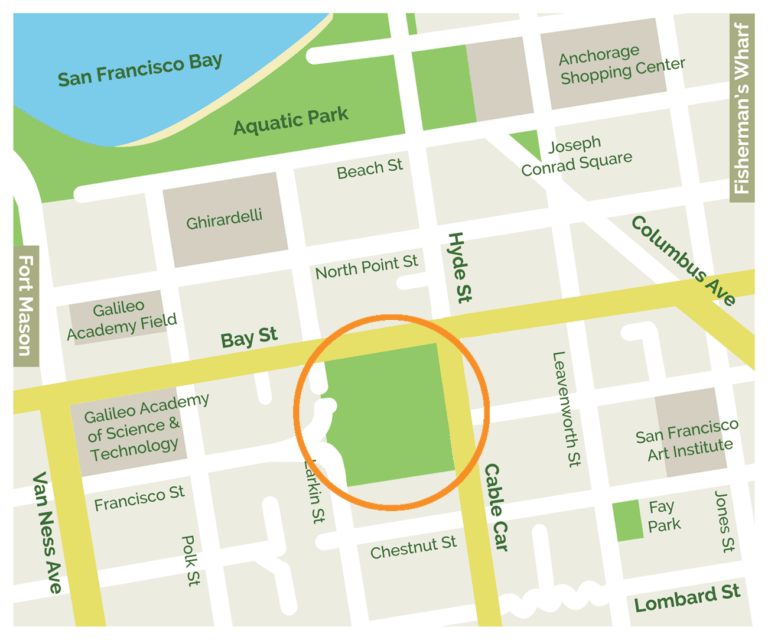 Francisco Park was built on the Site of the Old Francisco Reservoir
Francisco Park is in Supervisorial District 2 and overlooks the northern shores of San Francisco. To the south is Russian Hill and Lombard Street. To the north is Aquatic Park and Ghirardelli Square. To the west is Larkin Street and to the east is Hyde Street.
The unused Francisco Reservoir was 4.5 acres and zoned "public open space". The City gave the community a unique opportunity to transform this site into a stunning park with expansive, commanding Bay views.
The property's natural features, views, sunlight, separation from traffic and historic significance made it ideal open space in one of the densest parts of the City with the least amount of open space. Representatives from four surrounding neighborhood associations worked together to make this happen. Now, that Francisco Park has been built and gifted to the City, we still need your financial support to keep Francisco Park safe and beautiful for years to come.